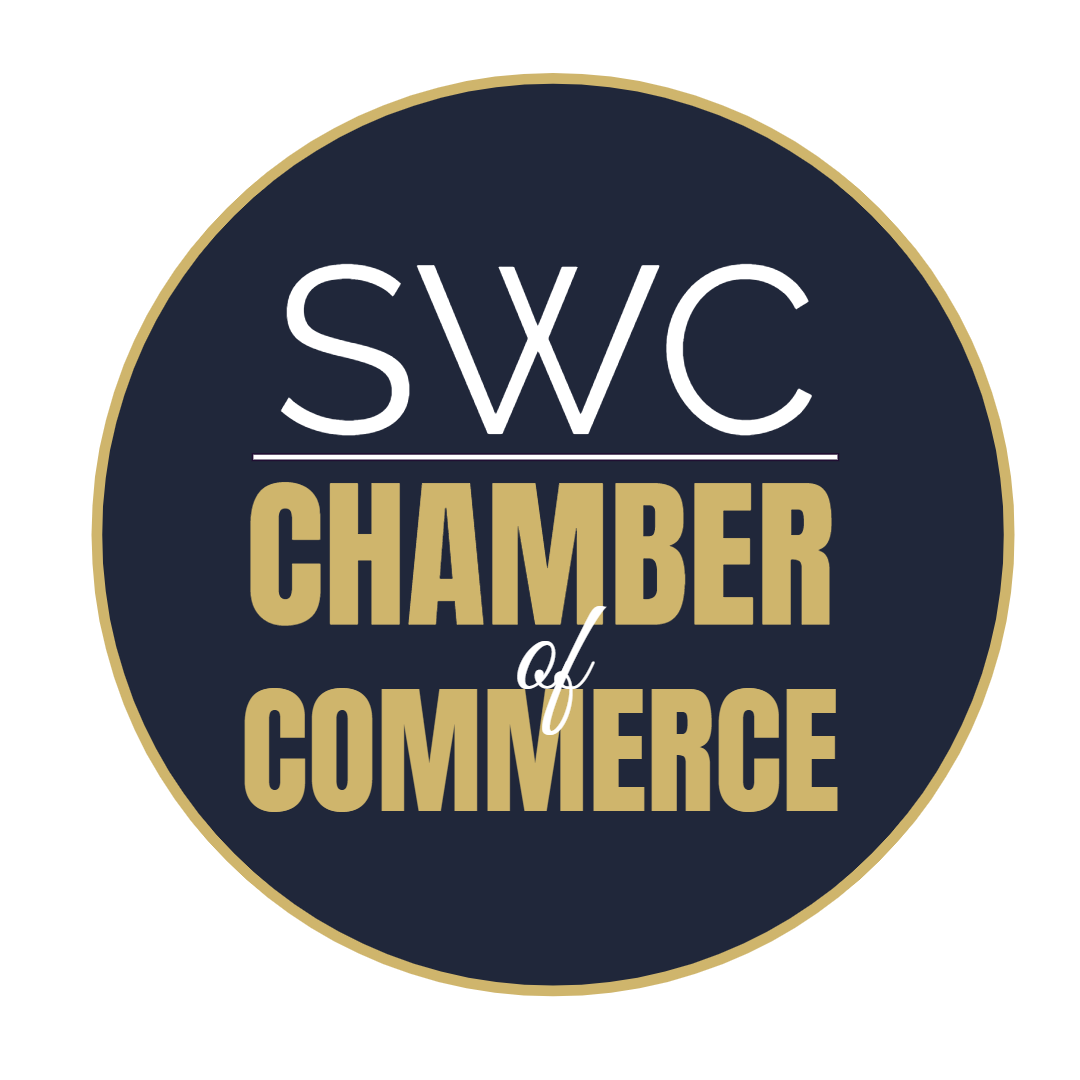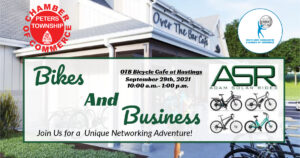 BIKES AND BUSINESS- NETWORKING ADVENTURE
The South West Communities Chamber of Commerce and Peters Township Chamber of Commerce, along with Adam Solar Rides and Over The Bar Bicycle Cafe at Hastings is taking our members on a networking adventure. Starting in the morning at OTB Bicycle Cafe, our thrill seeking networkers can jump onto one of Adam Solar Rides, a self-propelled electric bike that will help you hit the trails. Enjoy a unique trail experience and then join us to refill your tank at our networking lunch at the Over the Bar Bicycle Café at Hastings. Don't want to ride? You can join us for lunch networking. This is on event you won't want to miss. Limited to ten riders. Bikes available to Members Only due to limited quantity. Non-Members can attend the lunch networking at 11:30 a.m. at OTB Bicycle Cafe.
Trail Ride on Adam's Solar Rides: 10:00- 11:30 a.m.
Lunch Networking: 11:30 a.m. to 1 p.m.
Lunch Networkers Can Choose from Three Options:
THE COG* (GF)
Grilled chicken over mixed greens topped with bacon,
crumbled blue cheese, hard-boiled egg, fresh avocado,
shredded carrots, red onion, and cherry tomatoes.
CHICKEN PARM SANDWICH*
Grilled chicken with house-made marinara and panko
battered fried provolone. Served on a Mancini's brioche bun.
THE TRAIL BUILDER*
Loaded with crispy bacon, provolone, cheddar, onion
straws, lettuce, and tomato. This burger is dedicated to
the folks at Trail Pittsburgh who build and maintain the
trails in the Pittsburgh region.
About Adam's Solar Rides:
Adam Solar Resources has been installing solar panels, teaching sustainability, and trying to help save the world for over a decade. ASR expanded to include Adam Solar Rides in 2012 and opened an electric bike and electric vehicle shop. Our 2nd location in downtown Pittsburgh at Station Square opened in 2017, with a focus on offering tours, EV rentals, and having FUN!
Learn about the Over the Bar Bicycle Café:
https://nextpittsburgh.com/city-design/over-the-bar-bicycle-cafe-opening-its-third-location-in-south-fayette-by-parks-and-trails/
Additional information
| | |
| --- | --- |
| Registration | Members Only Bike & Lunch- The Cog Salad, Members Only Bike & Lunch- Chicken Parm Sandwich, Members Only Bike & Lunch-The Trail Builder Burger, Members Lunch Only- The Cog Salad, Members Lunch Only- Chicken Parm Sandwich, Members Lunch Only-The Trail Builder Burger, Non-Members Lunch Only- The Cog Salad, Non-Members Lunch Only- Chicken Parm Sandwich, Non-Members Lunch Only-The Trail Builder Burger, Post-Grad Students- Lunch Only- The Cog Salad, Post-Grad Students Lunch Only- Chicken Parm Sandwich, Post-Grad Lunch Only-The Trail Builder Burger, VIP Year-Long Members- Lunch Only- The Cog Salad, VIP Year-Long Members- Lunch Only- Chicken Parm Sandwich, VIP Year-Long Members- Lunch Only-The Trail Builder Burger, Peters Township Members Only Bike & Lunch- The Cog Salad, Peters Township Members Only Bike & Lunch- Chicken Parm Sandwich, Peters Township Members Only Bike & Lunch-The Trail Builder Burger, Peters Township Members Lunch Only- The Cog Salad, Peters Township Members Lunch Only- Chicken Parm Sandwich, Peters Township Members Lunch Only-The Trail Builder Burger |