Become A South West Chamber AMBASSADOR
A thriving membership program is key when it comes to the success of any chamber. More members mean more business  opportunities for you.  Join the chamber as an Ambassador and be on the forefront of economic development in your area. 
AS A CHAMBER AMBASSADOR:
You will be the first point-of-contact for a potential member at a chamber held event as well as their first friendly face in the crowd. 
You will be able to help inform visitors about the chamber, as well as answer any questions they may have about becoming a member.
You will assist potential members with introductions to other attendees to help bridge relationships. 
AMBASSADOR BENEFITS: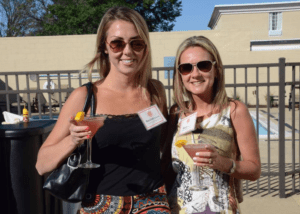 Name, picture and business spotlight on our website and social media mention
Be first to meet new business contacts 
Eligible to win Ambassador of the Year  which comes with a Free Advertising Package
                                                                                Opportunities for other discounts and benefits throughout the year
REQUIREMENTS: 
Must be a chamber member for one year
Must attend quarterly ambassador meetings
Must be in good financial standing with the chamber to be eligible for ambassador benefits
Email Mandi at mandi@southwestregionalchamber.org or call 412-221-4100
 to find out how you can become a South West Communities Chamber Ambassador.