Company Profile
Products / Services
Contact Info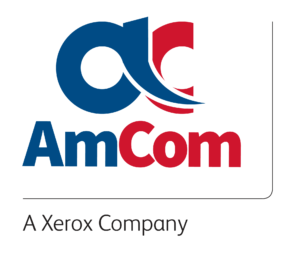 AmCom is a Xerox company, part or Xerox Business Solutions. Our team is comprised of over 130 employees working at our facility that is located near Pittsburgh International Airport. With a complete Customer Care Center we can provide instant technical support. With 25 Account Representatives we can offer an efficient AMC360 Analysis of any business or enterprise to determine where we can make improvements on processes, while returning dollars to the operating budget. Our 35 Technicians and Analysts are dispatched from the field and provide unparalleled service response, due to working in their home regions. All hardware technology as well as parts and supply components are in stock in our 18,000 Sq Ft warehouse. Technicians have a complete supply stock in their GPS controlled vans.
Website: https://www.teamamcom.com/
Known in the region as TeamAmCom, we offer a broad portfolio of document technology solutions from document management through production systems. We also specialize in providing Managed Print solutions for fleets of laser printers. AmCom can provide Document and Content Management Software as well as powerful Variable Data and One/One Marketing Solutions. In addition, we provide complete support for the design and implementation of a Digital Printing Production Center.
Address:
AmCom Office Systems

3600 McClaren Woods Dr.

Coraopolis, PA 15018