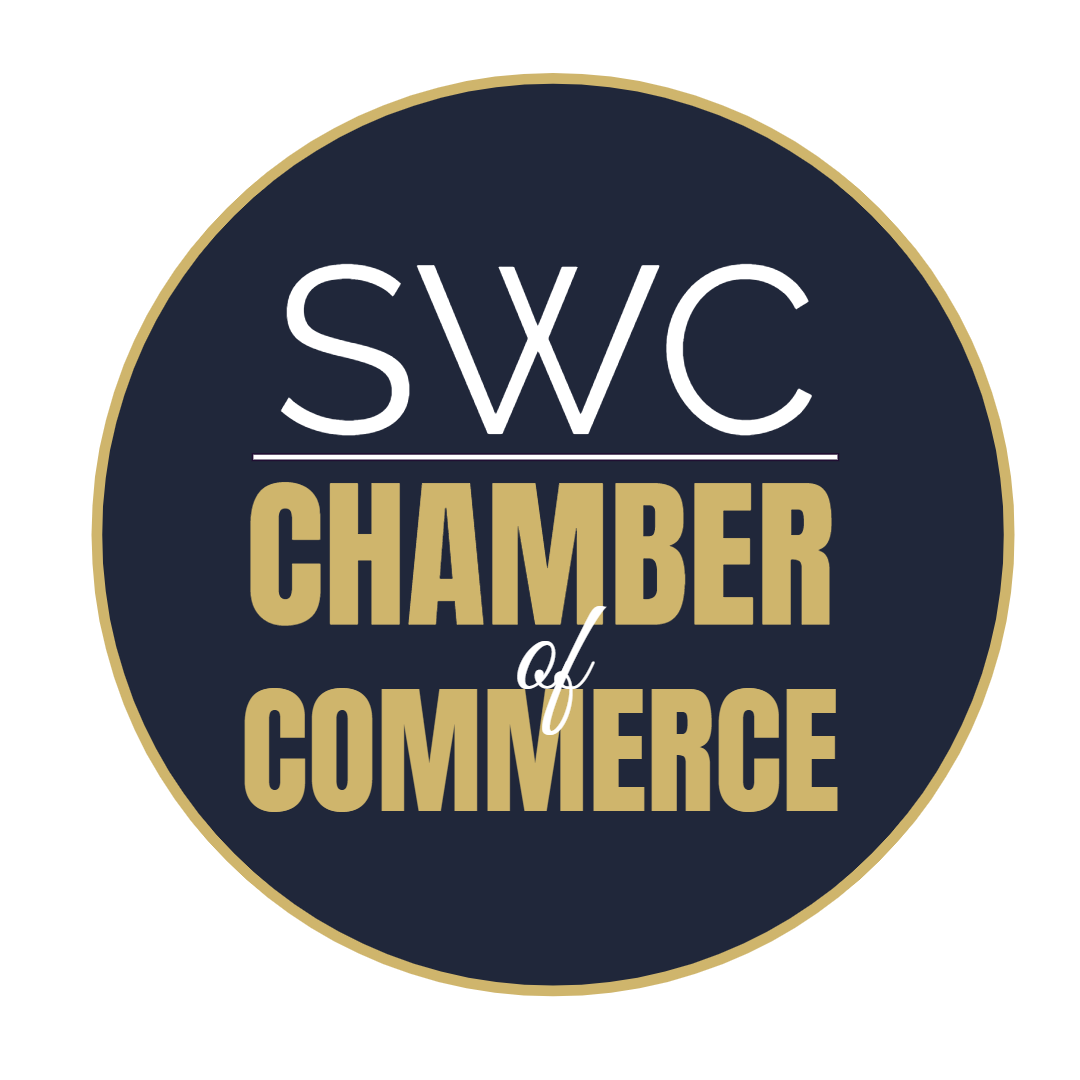 $20.00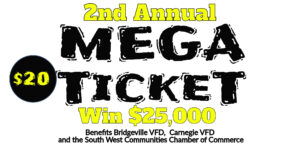 The South West Communities Chamber of Commerce in conjunction with the Bridgeville Volunteer Fire Department and the Carnegie Borough Volunteer Fire Rescue is teaming up to bring your this holiday season's most exciting cash giveaway, The Mega Ticket! We will be giving away cash each day in December including $500 per day and $25,000 on Christmas!!!! Only $20 to play and it benefits a great cause! Get out there and support, play and win!
Must be 18 Years Old to Purchase a Ticket
WInning Number will be based on the PA Pick-4 (7 p.m.) evening drawing. To win, you must have the first 4 drawn numbers as announced
All unsold tickets become property of the BFVD and the Carnegie VFR
In the event that the Grand Prize ticket is an unsold ticket, there will be a consolation drawing of $25,000 dollars based on the PA Pick 4 Evening drawing to be held on January 1st, 2019. In the unlikely event there is still no winner, the grand prize of $25,000 remains property of the selling organizations.
A minimum of 3500 tickets must be sold no later than November 30th, 2018 in order for the Mega Ticket to continue. If a minimum of 3500 tickets are not sold, all monies will be returned to the purchaser. Please be sure to print your name, email and phone number legibly on the stub so in the event the minimum amount of tickets are not sold, your money can be refunded.
There will be no request taken for select numbers. Each ticket will have a 4-digit number between 0000-4999 and 5000-9999.
For a complete list of rules or to verify winning ticket numbers, please log onto our Faceboo
Out of stock