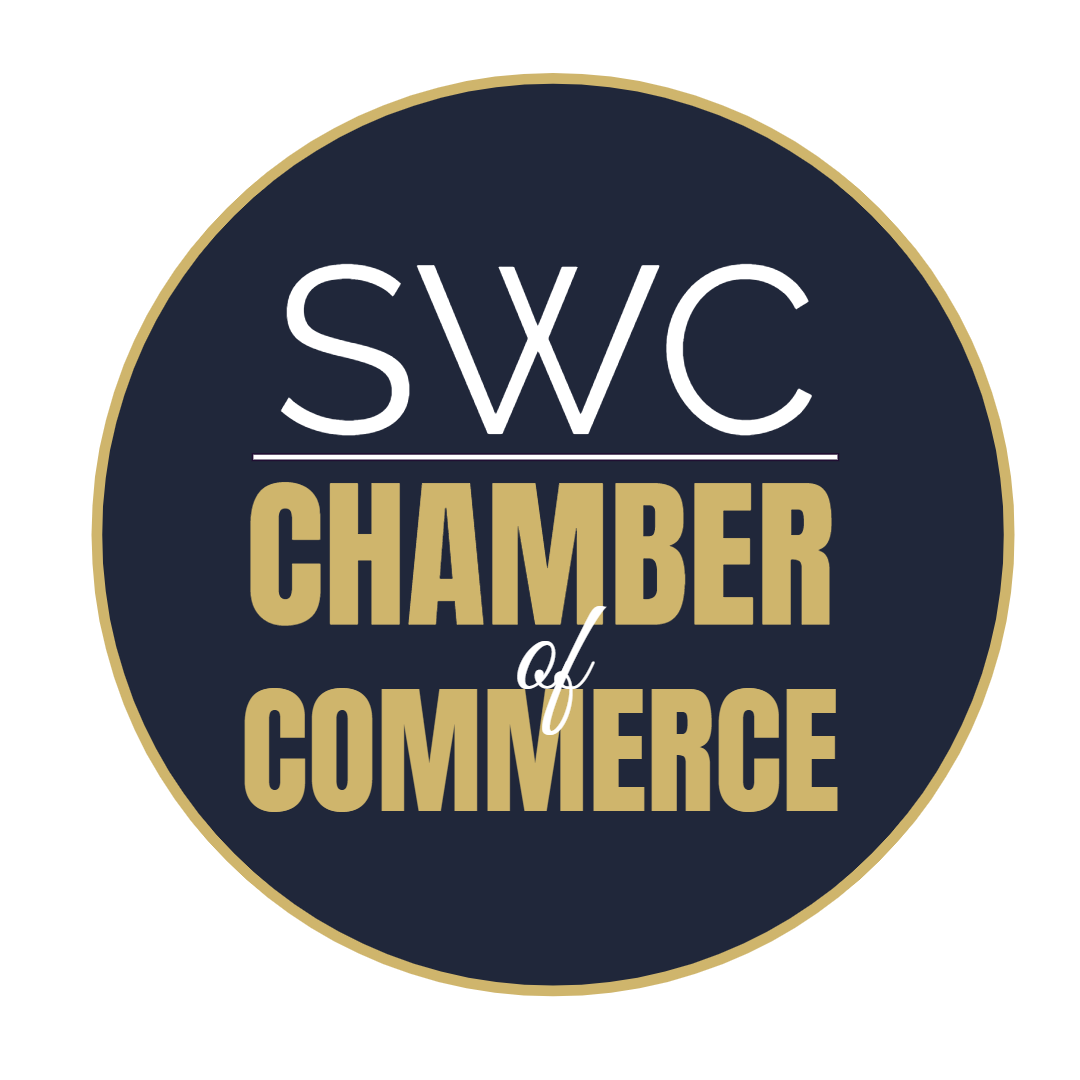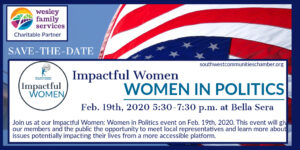 Impactful Women: Women in Politics
Join Us to at our Impactful Women: Women in Politics event at Bella Sera on February 19th, 2020 from 5:30 p.m.  to 7:30 p.m. This important event will give our members and the public the opportunity to meet local representatives and learn more about issues potentially impacting their lives from a more accessible platform. We hope that you will join us and support the Impactful Women of South West Communities Chamber of Commerce.
Sponsorship Opportunities available. Call 412.221.4100
Impactful Women is the South West Communities Chamber of Commerce's gathering platform which gives South West Communities Chamber members the opportunity to discuss women-centric issues and support women in business in our region. Each Impactful Women's event selects one non-profit to highlight at each meeting. Out Impactful Women events are always open to attendees of all genders and backgrounds as well as both members and non-members. 
Our Charitable Partner for Women in Politics: Wesley Family Services
Wesley Family Services is a non-profit organization that serves more than 30,000 individuals and families in Western PA. Our caring, highly trained staff of over 1,100 people are committed to providing high quality behavioral healthcare services and support programs to children, adults, and families over the course of their lifespan so that they are empowered to reach their full potential. Our programs in Autism, Intellectual Disabilities, Behavioral Health and Education are made possible by your generosity and the generosity of everyone in our community.
Additional information
| | |
| --- | --- |
| Tickets | Members, Non-Members, Premier Event Member, Womens Group -Legislator,NAWIN, Women in the Network WBN, POSH, WSBA, LWV |