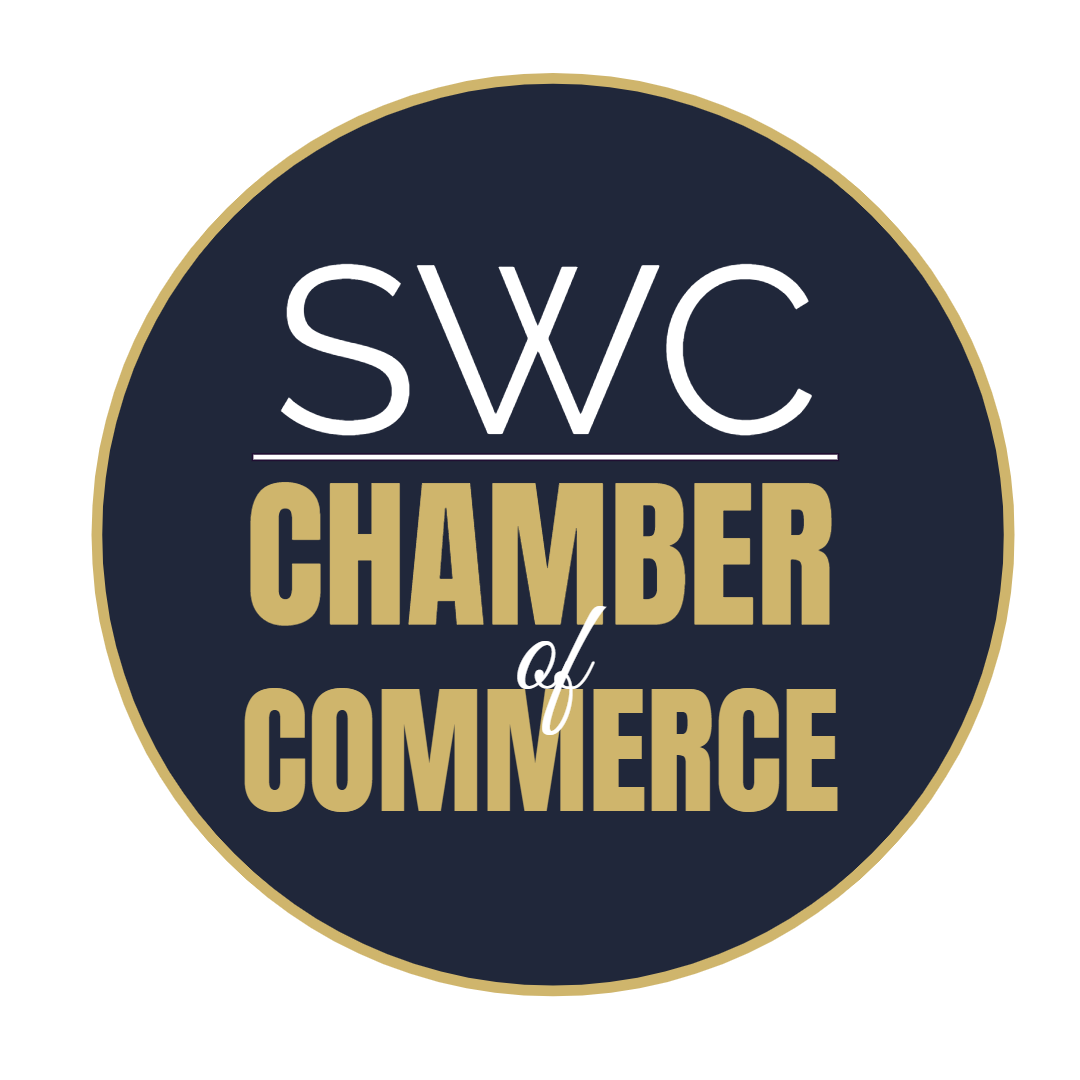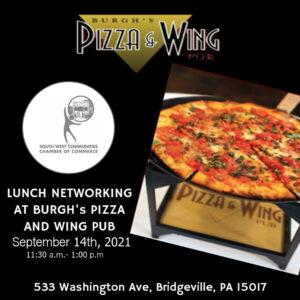 Burgh's Pizza and Wings Pop-Up Networking Lunch
September 14th, 2021 from 11:30 a.m. to 1:00 p.m.
Join the South West Communities Chamber of Commerce for their upcoming event at Burgh's Pizza and Wings in Bridgeville coming up on September 14th, 2021 from 11:30 p.m. to 1: 00 p.m. Join other members and bring your one-minute commercials for this opportunity to build your community presence and make new relationships. 
Burgh's Pizza & Wing Pub opened August 17, 1996 as a family owned and operated full service independent restaurant and bar in Bridgeville PA. Burgh's commitment to using the finest ingredients and highest quality products in producing our menu items combined with large portions at reasonable prices has been maintained through 2 major expansions and continues today. Integrating our core values that "Our Customers are our Friends and they deserve the Best" while providing a "Caring, friendly and warm atmosphere" within our team work environment over the years attracts a cross section of guests from the young family, to the young and growing single guests to the mature / retired and alike guests.
Our staples pizza & wing is in our name: we make our dough every day, produce our pizza sauce using our own recipe, shred and blend our pizza cheese with 3 of the finest cheeses each day and mix our own wing sauces right here on the premises. Along with pizza & wings we pride ourselves in offering a broad menu of starters, salads, pasta, burgers, sandwiches, hoagies and more, with all menu items made to order and available for Take Out as well as in house dining. Using a special blend of sirloin, short rib and brisket we make some of the highest quality burgers in the area. Fresh Rib-eye cleaned and butchered on site is used in all steak hoagies and salads with Boar's Head Deli meat used for all sandwiches and Italian Hoagies.
Additional information
| | |
| --- | --- |
| Tickets | Member, Non-Member, Year-Long VIP Membership, Post-Grad Member |